How to use Endless Tower Ejector
You and your team cleared Endless Tower last week and now you're having a hard time finding a new team to clear this week's Endless Tower? No worries! That's where ejector will come in handy. Ejector immediately clears floor you have not cleared yet and what's good is, you can recieve the rewards on that floor.
In order for you to get the ejector, you need meatballs, Ancient Tower Golden Ejector will only be opened in meatball store to those adventurer who cleared or explored the floor before.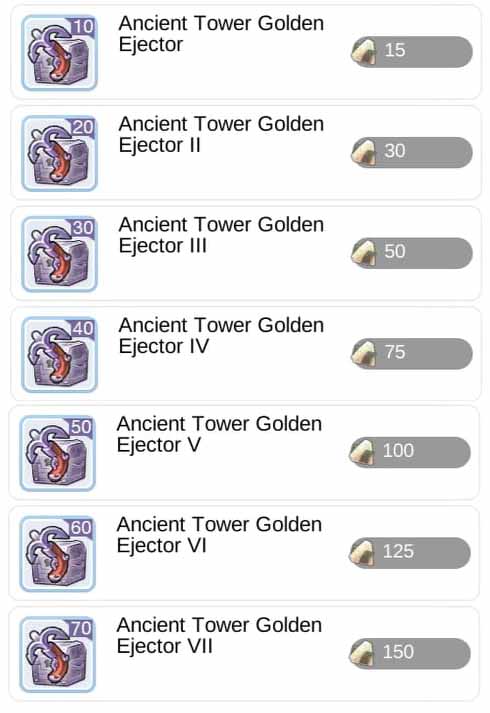 The higher the floor the more meatballs needed. The Ancient Tower Golden Ejector I, II, III, IV, V, VI, VII requires 15, 30, 50, 75, 100, 125, 150 respectively. Click it and it will automatically clear the floor.